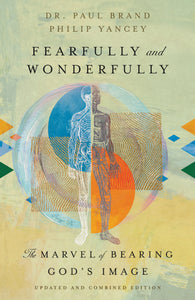 The human body is a window into the very structure of God's creation and a testament to God's glory. Renowned leprosy surgeon Dr. Paul Brand and bestselling writer Philip Yancey offer a new audience timeless reflections on the body in this updated and combined edition of the award-winning Fearfully and Wonderfully Made and In His Image. (2019-20 Renovaré Book Club Selection)
Please note, this book has been deeply discounted because copies on-hand are flawed (includes slight damage to the binding, slight tears on the dust jacket, etc.).
These imperfections are cosmetic and do not interfere with the readability of the books. 
This item is non-returnable. Ships only to US and Canada.